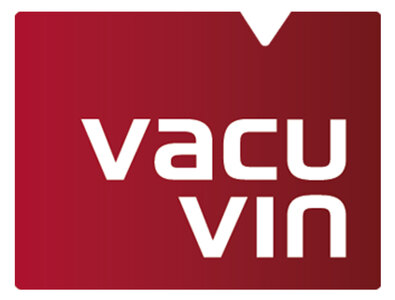 Vacu Vin Wine Accessories & More
Creators of the Vacuum Wine Saver and Much More
Vacu Vin began in 1983 with the creation of the Vacuum Wine Saver and has never looked back. With products in over 30 million households in more than 75 countries, Vacu Vin has become a leader in the foodservice smallwares industry. Offering distinctive, innovative products, Vacu Vin strives to offer the best quality products at a price point favorable to consumers. Read more
Vacu Vin offers a host of bar, table, and kitchen tools for both the commercial and residential customer. From pineapple slicers to Vacu Vin wine accessories and more, we have everything you need to keep your wine fresh and your bar or restaurant running smoothly.
Vacu Vin Wine Service Accessories
Vacu Vin wine service accessories consist of aerators, replacement stoppers, and other tools that are designed to make wine service more efficient in your bar or restaurant.
Vacu Vin Garnishing Tools and Kits
Create intricate, decorative garnishes with Vacu Vin garnishing tools and kits. Add a unique finishing touch to appetizers, meals, and even drinks!