Spracht Bluetooth Products
Spracht Bluetooth Products Improve Communication In Your Business
Spracht is an acoustics company specializing in Bluetooth and wireless products that help to improve communication in the workplace. Based in Palo Alto, California, Spracht is a division of the parent company, ODI. A leading developer of consumer electronics, ODI engineers products for Fortune 100 companies. Read more
Spracht Bluetooth products have won multiple awards in the electronic industry. Their wireless speakers, conference speakerphones, and computer accessories help to improve the communication in offices, hotels, and schools. Devoted to product development and engineering, Spracht produces high-quality electronics with dependable performance.
Spracht Computer Accessories
Spracht computer accessories connect to Bluetooth devices to help you manage your business calls.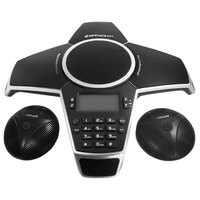 Spracht Office Phone Systems and Accessories
Use office phone systems and accessories to connect with your employees and improve communication in your business.