Safco Active Office Products
Safco Active Office Products Provide Unique Ergonomic Seating Solutions
For over 50 years, Safco has manufactured high-quality workspace solutions to make the workday more comfortable. Safco is committed to exceeding customers' expectations by providing state-of-the-art products that boast ergonomic features. Understanding their role in the environment, Safco practices sustainable waste management and holds itself to strict environmental standards. Read more
Safco Active office products are excellent for offices looking for a unique, healthy seating solution. These products encourage comfortable leaning postures while reducing pressure on the spine and other muscles. Choose Safco Active office products for your office, school, and various other business settings.
Safco Active Office Chair Parts and Accessories
Use Safco Active office chair parts and accessories to keep your seats in prime condition.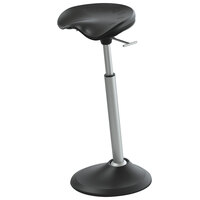 Safco Active Office Stools
Safco Active office stools increase comfort and ease throughout the workday.