Shop Handy Crabs
Handy Crabs
We offer a variety of different grades of crab including jumbo, prime, and premium lump, ensuring that you find the crab that best fits your recipes.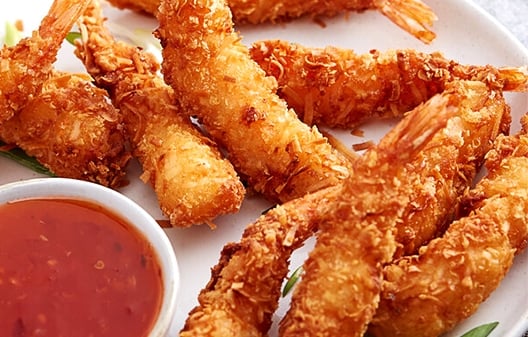 Shop Handy Shrimp
Handy Shrimp
Choose from several different types of shrimp including breaded shrimp, shrimp rolls, and shrimp wraps to fill out your seafood menu.
Shop Handy Oysters
Handy Oysters
Our selection of oysters includes both breaded and in-shell oysters, ensuring that you can offer your guests that seafood menu that best fits your preferences.
Shop Handy Crab Cakes
Handy Crab Cakes
Handy offers pre-made, handcrafted crab cakes so you can reduce prep time without sacrificing freshness, flavor, or quality.
Shop Handy Crab Meats
Handy Crab Meats
Handy wholesale crab meats offer the best prices on premium crab meats that are deshelled, steamed, and ready to use.
Shop Handy Soft Shell Crabs
Handy Soft Shell Crabs
Obtain premium soft shell crabs for your seafood restaurant at affordable prices with Handy's selection of imported soft shell crabs.
Shop All Categories
Handy Seafood Products are Perfect for Creating Your Signature Seafood Dishes
The Handy seafood company was established in 1894 by John T. Handy, making it America's oldest seafood processor. Today the company is still family-owned and continues to operate out of Crisfield, Maryland. Handy was the first company to process soft shell crabs and use electronic sizing instead of visual sizing. Always a front runner in processing techniques and food safety, Handy was the first company to become HACCP certified before it was considered mandatory. Handy specializes in crab products like crab meat, crab cakes, and soft shell crabs, which makes its easy for restaurants to add seafood dishes to their menu. Their crab meat can be used to create appetizers like crab pretzels, crab salad, and stuffed mushrooms, while their pre-made crab cakes help to save prep time in the kitchen.