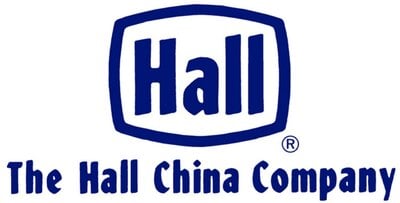 Hall China Restaurant Supplies and Equipment
Finely Crafted China Pieces for Any Setting
Hall China has served the hospitality industry since 1903, providing durable and attractive specialty chinaware for a variety of different businesses from restaurants to nursing homes. Their fine and elegant pieces give any establishment an upscale atmosphere and appearance while providing long-lasting durability. Read more
The Hall China company produces thousands of different china pieces that serve a purpose from simple baking or serving all the way to crocks, au gratin, and bain maries. They also manufacture the typical bowls, plates, and mugs that have become so recognizable in cafes and restaurants throughout the world.
Hall China Gravy and Sauce Boats
Hall China gravy and sauce boats make it easy to present gravy, salad dressing, and other sauces to your guests at your buffet or sit-down dinner service.

Hall China Souffle and Creme Brulee Dishes
Hall China souffle / crème brulee dishes feature classic designs that look impressive when serving delicious and rich desserts.