Delfield Refrigeration & Foodservice Equipment
High Quality Refrigeration Products Since 1949
Specializing in refrigeration equipment for restaurants, hotels, and institutions since 1949, Delfield is an industry leader in producing high performance food service equipment such as undercounter refrigerators and freezers, reach-in refrigerators and freezers, and sandwich, salad, and food service prep tables. Known for exceeding expectations with their products as a member of the Welbilt family of companies, Delfield is especially well known for their line of prefabricated chef bases. Read more
Delfield kitchen equipment has received best in class honors by Foodservice Equipment & Supplies Magazine in many categories, including the 2013 Best in Class award for prefabricated chef counters. With chef counters and chef bases available in both freezer and refrigerator style with doors or drawers and varying lengths, you can count on Delfield to keep your kitchen running efficiently. Delfield refrigeration is known for its quality, versatility, and is trusted by industry professionals worldwide.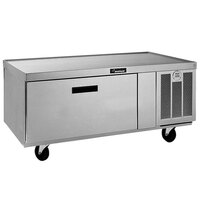 Delfield Commercial Chef Bases
Store ingredients without giving up valuable work space with our selection of prefabricated commercial chef bases from Delfield!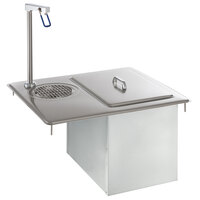 Delfield Commercial Water Dispensers and Ice Chests
Easily access the essentials at your bar or beverage station by adding Delfield commercial water dispensers and ice chests to your countertop!