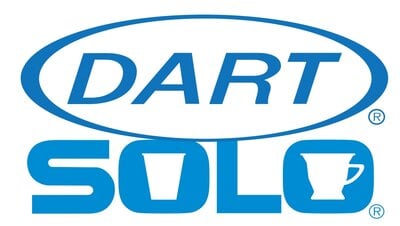 Dart Solo Overall Customer Rating:
An Industry Leader in Single Use and Disposable Products
Dart Solo sets the industry standard of excellence by efficiently providing high quality foodservice packaging solutions and exceptionally reliable service. Since the late 1950's, Dart has been producing a full line of foam and plastic take out containers, cups and lids, plates, platters, bowls, and disposable flatware of impeccable quality and consistency. Since the merger with Solo in 2012, Dart Solo has continued this standard of excellence. Read more
Dart Solo Cup Company is an industry leading manufacturer of single use, disposable plastic, paper, and foam products. Dart Solo's focus on exceptional customer service, excellent product quality, and constant innovation contributes to their always evolving line of disposable flatware, dinnerware, and beverage ware, as well as new advancements in post-consumer recycled content products and the use of annually renewable and sustainable resources to help better protect the environment.