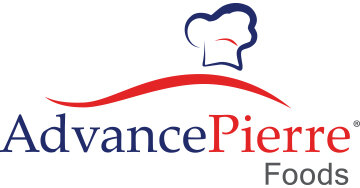 AdvancePierre Foods and Products
AdvancePierre Foods Is the Perfect Source for All of Your Pre-Cooked Foods
The story of AdvancePierre Foods begins in Cincinnati in 1946, when a lawyer and foodie began selling frozen foods to local restaurants. Since then, the business has grown considerably, and it's now a major provider of frozen foods to commercial and residential settings. Throughout their long history, AdvancePierre Foods Inc has been known as a producer of high-quality products that are always made with the best ingredients available. Read more
AdvancePierre Foods are an excellent option for busy establishments like nursing homes and healthcare facilities, and they're also ideal for convenience stores and groceries. They offer a wide selection of foods, such as pre-cooked burgers, breakfast sandwiches, and chicken products. Additionally, even though these products are pre-cooked, they retain their flavors perfectly, so you don't lose any taste or nutrition when re-heating them.
AdvancePierre Foods Beef
Create delicious burgers, tacos, salads, and more by utilizing perfectly cooked AdvancePierre Foods beef.
AdvancePierre Foods Breakfast Foods
AdvancePierre Foods breakfast foods are an excellent way to add delicious breakfast dishes to your convenience store or hospital menu.