WebstaurantStore / Food Service Resources / Blog
Traditional Hispanic Food
From tacos and quesadillas to tres leches cake and margaritas, Hispanic food has become integrated into the cuisine of many Americans. However, there are many other sweet and savory authentic Hispanic dishes to enjoy other than your common staples. To honor the rich culture and heritage of people from Spain, Mexico, the Caribbean, Central, and South America, September 15th to October 15th is National Hispanic Heritage Month. Consider celebrating in your restaurant with some traditional Hispanic foods!
Directly translating to "Spanish tortilla," tortilla espanola is an omelette consisting of egg and potatoes that is cooked in a skillet with olive oil. It may include onions and features a simple seasoning of salt and pepper. The Spanish tortilla is frequently eaten as a tapa, or appetizer.
2. Empanadas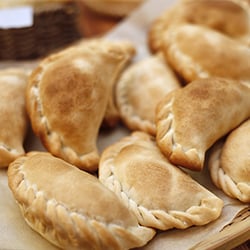 Empanadas are pastry shells that are filled with different types of fillings, such as meat, cheese, corn, or vegetables. To make an empanada, the dough is folded over the stuffing and then cooked to yield a slightly crispy, flaky outer layer and a soft inside. Empanadas are usually served as a starter, tapa, or part of a main course in various Hispanic countries, including Argentina, Chile, and Spain.
3. Arepa
Made of precooked corn meal, or arepa flour, arepas are flat, round patties that can be fried, baked, or grilled and come in various sizes. Arepas originated in the pre-Colombian northern region of South America, which is present-day Venezuela and Columbia. Arepas are a versatile base that can be paired with plenty of different toppings or fillings, such as cheese, cuajada (fermented milk), beans, meat, or avocado. Arepas can also be split to make small sandwiches. These corn pockets are excellent as a breakfast accompaniment or as a tapa.
4. Tajadas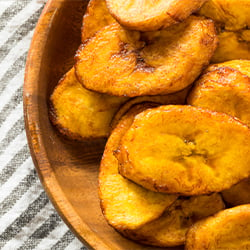 Tajadas are fried ripe plantains that can be served as a dessert or as a side with rice and entrees such as pork or fried chicken. Fried plantains are a traditional Hispanic food enjoyed in many countries, including Columbia, Honduras, Venezuela, and Nicaragua.




5. Gallo pinto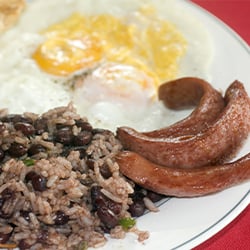 A simple mix of rice and beans, gallo pinto translates to "spotted rooster" and likely refers to the speckled contrast of the black beans and the white rice. Gallo pinto is frequently served for breakfast with fried or scrambled eggs, though it can easily be a lunch or dinner base or side. Gallo pinto is a staple of Costa Rican and Nicaraguan cuisine, though rice and beans are featured in many Hispanic food cuisines.
6. Tacos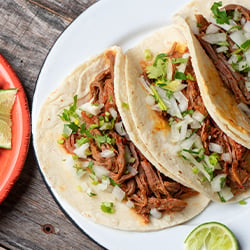 Tacos are extremely versatile and can be incorporated into any menu. Chances are you already know that tacos are tortillas folded around filling, so you can see how much potential this dish has to be customized! For instance, a seafood restaurant could serve mini tilapia tacos with a lemon garlic sauce as an appetizer, or a steakhouse could offer steak tacos as a special for the month.
7. Stuffed Peppers
Stuffed peppers in various forms are popular all around the world, including Hispanic countries such as Spain and Mexico. In Spain, "pimientos rellenos" are bell peppers filled with a variety of fillings, such as rice, chicken, and cheese. Mexican stuffed peppers, or "chile rellenos" are usually roasted poblano peppers stuffed with melted cheese (Chihuahua or queso Oaxaca) along with a mixture of pork or red meat, raisins, and other spices. Stuffed peppers may also be covered in "salsa roja," or red sauce.
8. Grilled Corn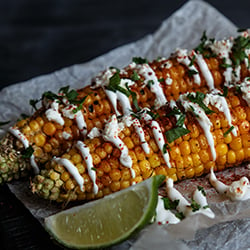 Although corn on the cob is a traditional summer food in America, there's no reason you shouldn't still serve it in the fall! Grilled corn on the cob is a popular Mexican street food. The corn is shucked and grilled so the kernels just begin to char. It's then served slathered in a sauce made of mayonnaise, chili powder, and other flavors. The combination of sweet and smoky flavors makes it a perfect side dish to charbroiled chicken or steak!
9. Mole
Mole is a Mexican chili sauce that is usually served over chicken, seafood, turkey, and other dishes. Though it can take many different forms, it's always made with a type of fruit, chili peppers, herbs and spices (such as garlic, cumin, coriander, anise, cloves) and sometimes chocolate. Mole can be time-consuming to make, but the rich flavors make it more than worth it!
10. Paella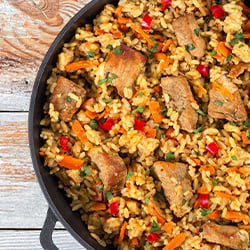 This rice-based dish is one of the most popular meals in Spain. It combines white rice, vegetables, beans, meat, and herbs and spices like rosemary and saffron. You can also prepare paella in a wide variety of styles, like seafood or vegetarian.




11. Ceviche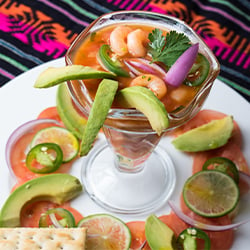 Ceviche is a seafood dish that is popular in Peru, Ecuador, Mexico, and other Pacific coastal regions of Latin America. Consisting of fresh raw fish, citrus juice, chopped onions, salt, and cilantro, ceviche is a refreshing, sweet-savory dish. Ceviche comes in slightly different forms. It may solely feature shrimp, though it may also take the form of a ceviche "cocktail," which is popular in Mexico. "Vuelve a La Vida" is a well-known Veracruzan dish, which is a ceviche cocktail of oysters, octopus, fish, clams, and any other available seafood. Ceviche cocktails are usually served in cocktails glasses and may come with tostadas and avocado.
12. Flan
Flan is a custard with a gelatin-like consistency and may also go by the name "creme caramel" or "pudim" (Portuguese). Essentially a baked custard, flan is usually made of eggs, sweetened condensed milk, evaporated milk, vanilla extract, and sugar. You may find a Mexican flan covered in dulce de leche, a sweet caramel syrup, while a Spanish flan may have a layer of caramelized sugar on the bottom.
13. Arroz con Leche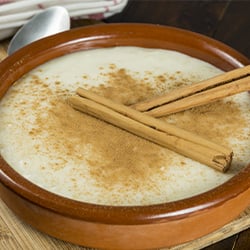 Believed to have Moorish origins, arroz con leche, or rice pudding, is enjoyed throughout Spain and other Latin American countries, including Mexico, Colombia, and Venezuala. Arroz con leche, translating to "rice with milk," is a creamy pudding with cinnamon, nutmeg, and vanilla. In Colombia, arroz con leche may feature grated coconut, and cloves might be added in Peru.
14. Tres Leches Cake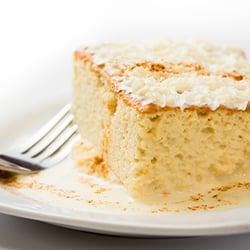 This light dessert is usually a sponge cake that is soaked in three different types of milk: evaporated milk, condensed milk, and heavy cream, yielding a sweet and moist cake. Tres leches cake is popular throughout Mexico, Nicaragua, Panama, Cuba, Puerco Rico, Guatemala, Costa Rica, and many other Latin American countries.
15. Churros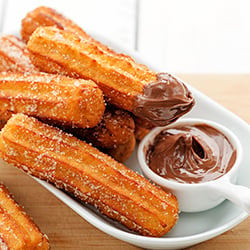 A popular street food, churros are also an excellent dessert at sit-down restaurants. Churros are long, sweet fried-dough pastries that are normally served with a dipping sauce of chocolate or dulce de leche. Churros are enjoyed throughout Hispanic and Portuguese-speaking countries, including Spain, Portugal, Mexico, Colombia, Peru, and Argentina. Crispy on the outside and tender on the inside, churros are coated in cinnamon sugar and are best served warm!
16. Bunuelos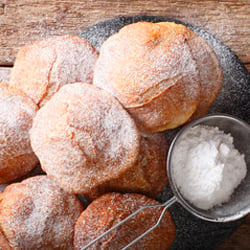 Bunuelos consist of fried dough and may take the form of a ball or a thick disk. Perfect as a snack or dessert, bunuelos are a simple, tasty treat that are covered in cinnamon sugar. Mexico and other Latin American countries serve bunuelos in the street or for special occasions such as Christmas and New Years.
17. Margarita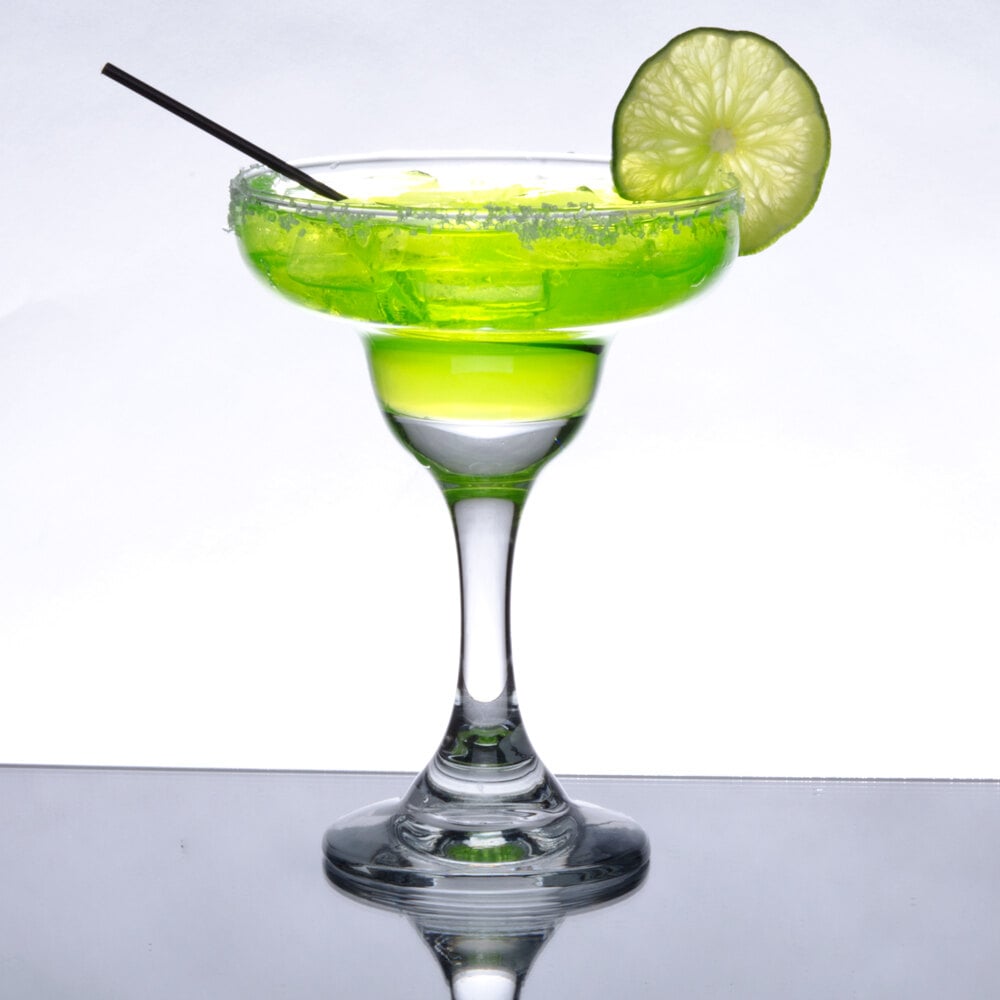 You certainly can't forget happy hour when creating your menu! Margaritas were invented in Mexico and, while the origin stories vary, the classic drink consists of tequila, orange liqueur, lime juice, a salted rim, and a margarita glass. Frozen, on the rocks, or straight up, these drinks can come in many flavors and varieties, so it's easy to customize to fit your menu or restaurant concept.
Hispanic food represents rich cultures from many different countries, and a large portion of the American population is a part of those cultures. Many traditional meals can be prepared as they have always been, or adapted to incorporate your own preferences. To celebrate this Hispanic Heritage Month, consider incorporating some traditional food into your restaurant's menu.

Posted in:
Holidays
| By Hannah Herrera