WebstaurantStore / Food Service Resources / Blog
5 Ways to Prepare Your Bar for Blackout Wednesday
What would you guess is the biggest night of the year for drinking? If you said the day before Thanksgiving, you'd be correct. The quasi-holiday is commonly referred to as Blackout Wednesday or Drinksgiving, and both monikers originated about a decade ago, although the holiday has been going on for much longer. During Blackout Wednesday, college students and young adults alike return to their hometowns for the holidays and go out to meet up with old friends and classmates, which results in crowded bars and situations that can get out of hand fast. To make sure that your bar doesn't get overrun this year, here are five things you can do to prepare.
1. Trade in Your Good Beverageware for Plastic
When the bar is crowded and people are drinking all night, there are bound to be accidents. Shattered glass on the floor can cause injuries, but it can be difficult to clean up quickly with crowded conditions. Additionally, every broken glass is one that will need to be replaced at your expense. You can remedy this situation by using disposable plastic cups for serving drinks. Plastic cups are hassle free, disposable, and affordable, and they come in several different sizes, so you can find plastic varieties for serving shots, beer, and cocktails.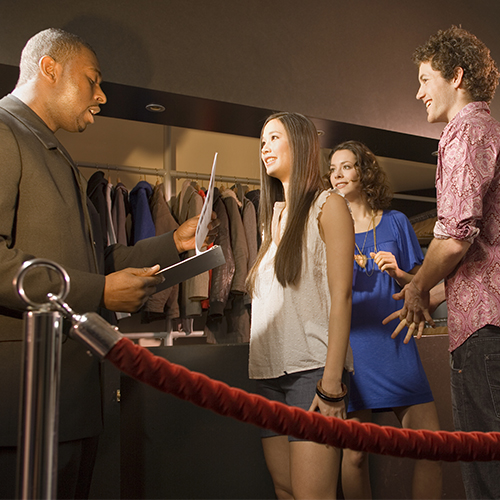 2. Hire Bouncers for the Night
When Blackout Wednesday rolls around, it's an all hands on deck situation, but there may be some conflicts that arise that your bartenders and staff aren't capable of handling. That's when it's useful to have a bouncer to resolve these situations. Bouncers can help break up fights and remove patrons that are getting too drunk or loud. In addition to inside the bar, you'll want one or two bouncers at the entrance to check the IDs of people coming into the bar to prevent underage drinking.
3. Post the Numbers for Taxi Companies and Emergency Services
Blackout Wednesday isn't just the busiest drinking holiday of the year, it's also one of the worst days of the year for drunk driving. There are many things you can do to prevent drunk driving, and one of them is to post the numbers for local taxi services in a clearly visible location. Although nowadays most people have ridesharing apps like Uber and Lyft on their phones, it can't hurt to have the number for taxis on hand. Additionally, you'll want to have the phone number for emergency services like ambulances or the police in case of fights or alcohol poisoning.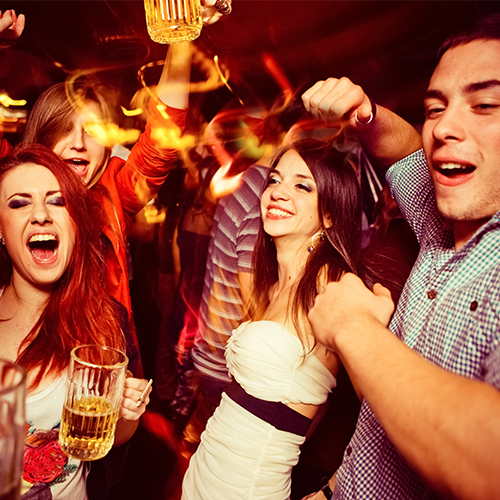 4. Cut off Patrons that Are Getting Too Drunk
If, during Blackout Wednesday, you have customers that are starting to get too drunk and are visibly very intoxicated, you should cut them off. Alcohol lowers people's inhibitions, making them less likely to realize that they should stop drinking. So, you should use your best judgement when serving guests. If anyone gets rowdy or upset that you cut them off, you can have your bouncers remove them from the bar.
5. Stock Up on Cleaning Supplies Beforehand
During the course of the night, it's inevitable that people are going to make a mess. But, by being prepared, you can deal with the messes efficiently. Have staff members check the bathrooms regularly for messes, and stock up on spill absorbents to deal with them quickly. You should also keep brooms and dry mops nearby, so your staff can react quickly to spills and accidents.
There are bound to be hiccups in your bar on Blackout Wednesday, but to ensure that your night goes as smoothly as possible, there are ways you can prepare. Stocking up on plastic cups and cleaning supplies, bringing in bouncers for the night, helping customers get taxis, and cutting them off when they get too drunk are all ways that you can ensure your bar survives the busiest drinking night of the year.

Posted in:
Holidays
|
Bars & Breweries
| By Richard Traylor