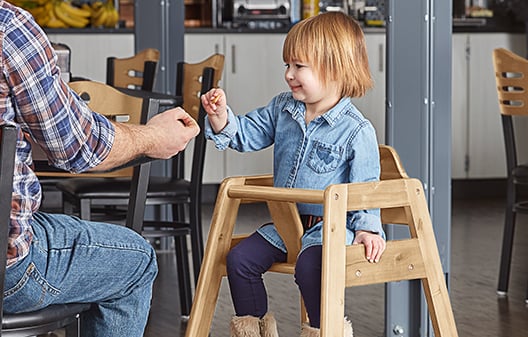 Shop High Chairs
High Chairs
Provide safe, secure seating for your youngest guests with our collection of high chairs.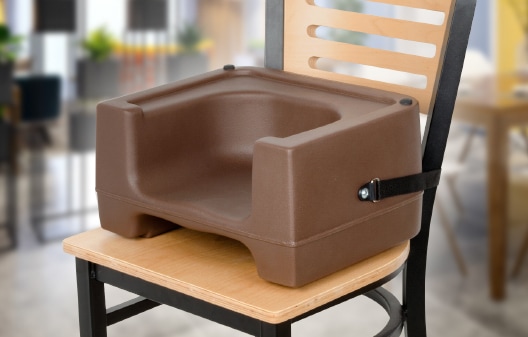 Shop Booster Seats
Booster Seats
Booster seats give kids an extra boost so they can enjoy their meals at the table level.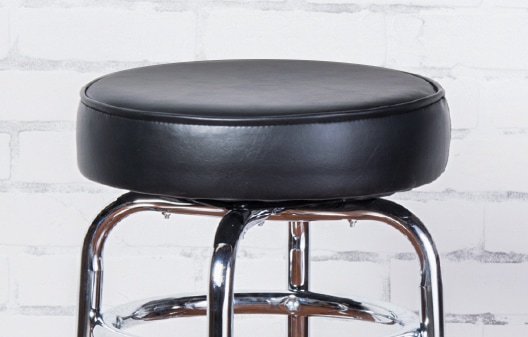 Shop Chair and Barstool Parts
Create an Inviting Dining Space with the Help of Our Restaurant Seating
Restaurant seating is an essential part of any dining establishment. From casual bars to upscale restaurants, creating a comfortable and relaxing space for guests to sit enhances their overall experience. Provide the right seating options for your guests to encourage longer visits, which can increase sales and promote a positive lasting impression. We provide seating in a variety of heights, materials, and designs to create the perfect atmosphere for any dining room.
Read more
We offer many different types of restaurant seating designed to fit your specific needs. Our restaurant bar stools are built to elevate guests for comfortable seating at your bar top. Or, for a cozy, intimate feel, our booths and benches feature a plush construction and come in a large assortment of colors. To ensure you're meeting the needs of every guest, we even offer seating built just for children. From catering jobs to pizza shops, we have the perfect commercial restaurant seats to fit your budget while creating a comfortable atmosphere.
When you choose comfortable and practical restaurant seating, your guests will enjoy staying at your business for longer amounts of time. We have restaurant chairs, booths, stools, and high chairs for all types of businesses. You can also find church and auditorium chairs for other venues where visitors will be seated for lengths at a time. Don't forget to look at our office chairs for comfortable seating options, too. If you're looking for additional restaurant furniture, you may want to look at our
restaurant tables
,
folding tables
, and
outdoor restaurant furniture
.