Sorbos Edible Straws
Promote a Plastic-Free Ocean with Sorbos Edible Straws
Sorbos was founded with a commitment to environmentalism, aiming to aid the environment through small gestures that have a strong impact on sustainability. With a mission to protect the ocean, further environmental education, and embrace responsible consumption, they've made a company-wide effort to heal the planet. By doing their part to protect and preserve the Earth, they hope to inspire change across the globe. Read more
Sorbos edible straws eliminate the harmful environmental impact of plastic straws in favor of biodegradable alternatives. Their edible straws are available in a variety of different flavors, ensuring that you find the straw that best compliments your drinks. Furthermore, their straws come individually wrapped, allowing you to display and disperse them as you see fit.
Sorbos Bar Drink Garnishes
Introduce a flavorful and sustainable addition to your drinks with Sorbos bar drink garnishes.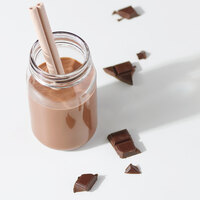 Sorbos Straws
Embrace sustainability by offering your guests biodegradable and edible Sorbos straws.