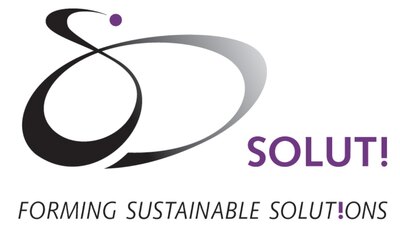 Solut! Disposable Bakeware
Reliable Food Packaging and Baking Solutions
Solut began in 2005 as a division of DuraCorp with an emphasis on providing sustainable and fresh food packaging solutions to the foodservice industry. With a list of clients that includes nation-wide brands like Panera Bread and Sam's Club, Solut is continuing to grow with its innovative catalog of products. Read more
Solut concentrates primarily in food packaging, but they also have a wide range of items that are made for baking, like corrugated bakeware, and corrugated plates for dining and catering. Many of their products are also disposable, helping to eliminate the hassle of cleaning up after a long day by letting you simply toss out your used products.

Solut Disposable Loaf Pans
Use Solut disposable loaf pans to bake and merchandise banana bread, small cakes, and other pastries at your bakery, grocery store, or diner.

Solut Disposable Pizza Pans
Great for catering purposes, these Solut disposable pizza pans allow you to package and transport your gourmet pizza or cookie assortment tray!