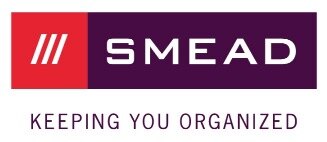 Smead Overall Customer Rating:
Organize Your Files and Notes with Tools from Smead
In 1906, Charles Smead designed and was awarded a patent for the bandless filing envelope, a product that changed how people organized their papers and files. Ten years later, the Hoffman family acquired Smead and expanded their selection into other organization systems. From the beginning, Smead has been innovating and designing hundreds of items that have transformed them into an international leader of organizational tools. Read more
From their original bandless filing envelope, Smead has innovated and created a variety of organizational tools. Additionally, since 1989, they have strived to reduce their impact on the environment by making all of their paper products with recycled content. Smead has also been led by women for over 60 years, setting an example in a male-dominated industry.