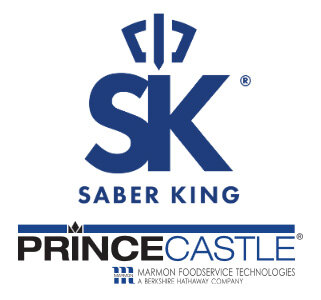 Saber King by Prince Castle Overall Customer Rating:
Make Food Prep Faster and Easier with Saber King by Prince Castle
If you're looking for high-quality food preparation supplies and equipment, Saber King by Prince Castle has you covered. Saber King is a part of Prince Castle LLC, a company that was founded in 1955 and is focused on quick service restaurant food prep supplies. The main product that they produce is a state-of-the-art vegetable slicer that's perfect for use in restaurants, cafeterias, or other foodservice establishments. Read more
Saber King by Prince Castle carries several different types of vegetable cutters, so you can speed up your food prep. In addition to general slicers and dicers, they also have specialty products like tomato slicers to help you prepare specific produce. You can even find cleaning brushes to keep your equipment in top condition.