Pilot Office Supplies
Pilot Pens Enable Smooth, Smudge-Free Writing
Pilot was established in 1972 and is currently headquartered in Jacksonville, FL. The Pilot Corporation is one of the leading manufacturers of writing instruments in the United States, and their products are sold worldwide. Additionally, their research and development teams are always coming up with new ways to improve their products and offer innovative solutions to their customers. Read more
One of the most popular Pilot pens features a rollerball and gel ink to ensure smooth strokes and prevent smudging. Whether you're looking for black, blue, or red ink, you can find a Pilot pen to suit your needs. Additionally, many of their pens are retractable, so you don't need to worry about keeping track of pen caps. For more great office product brands, check out: Staedtler, Flash Furniture, Safco, Bostitch, and Dixon.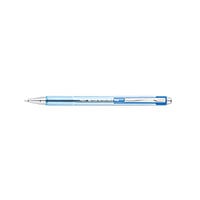 Pilot Pens and Accessories
Use Pilot pens and accessories to take notes, sign contracts, and complete forms at your office building or university.
Pilot Markers, Highlighters, and Chalk
High-quality Pilot markers and highlighters are ideal for making signs and calling out important points in written documents.