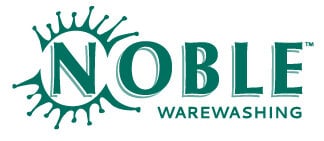 Noble Warewashing Overall Customer Rating:
Quality Warewashing Equipment for Superior Cleanliness
Noble Warewashing is based in Lancaster, Pennsylvania, and is a major producer of restaurant supplies and equipment. Noble Warewashing's goal is to provide effective equipment for foodservice professionals to ensure compliancy with sanitation regulations in commercial kitchens and restaurants. Read more
Their restaurant supplies and equipment are designed for long-lasting use and quality results in high-volume commercial settings. Noble Warewashing produces single rack and double rack dishwashers, conveyor dishwashers, and under counter dishwashers to provide superior cleaning capabilities to foodservice establishments.