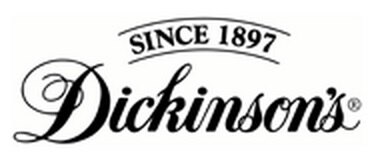 Dickinson's Jams, Jelly, & Preserves
by  J.M. Smucker Co. Away From Home
Choose Dickinson's Jams, Jelly, and Preserves for Premium Fruit Spreads
Dickinson's was founded in 1897 in the American Pacific Northwest from home-grown fruit that turned into delicious, irresistible jellies, jams, and preserves. Over the years, their family-made recipe has remained the same, but the operation has expanded greatly to meet the growing demand for preserves just like home. Read more
On top of delicious preserves, Dickinson also manufactures waffle toppings and syrups that can be used to add an extra sweet kick to your foods in order to satisfy any customer's sweet tooth. They're conveniently sized, portioned just right, and ship dozens to a case to minimize your company's restocking costs over time.
Dickinson's Dickinson's Condiment Portion Control Packs
Dickinson's condiment portion control packs are all sized at the perfect amount to make sure your customers get the right amount of extra flavor with their favorite foods.
Dickinson's Fruit Jellies, Marmalades, and Preserves
Dickinson's fruit jellies, marmalades, and preserves are excellent spreads for your customers' favorite bread items, giving a sweet flavor customers love.