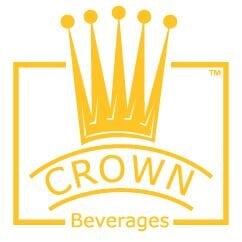 Crown Beverages Coffee Overall Customer Rating:
Rich, Aromatic Coffee at a Great Price
There's nothing like the enticing aroma of freshly brewed coffee. With Crown Beverages Coffee, you'll always serve a perfect cup. Plus, if you do the math, you'll see that you could be saving nearly a dollar per pound or more, compared to some popular national brands! Choose from espresso beans and ground regular and decaf in a variety of sizes including cases of 2 oz. packets, perfect for use in hotel or motel rooms! Read more
Offer your guests the convenience of small packets of coffee in their hotel rooms, or keep the strength of your brew consistent with cases of 2 oz. coffee packets from Crown Beverages! Also explore our selection of bulk whole espresso beans, ground espresso, regular coffee, and decaf to find an inexpensive choice that your customers will rave about!