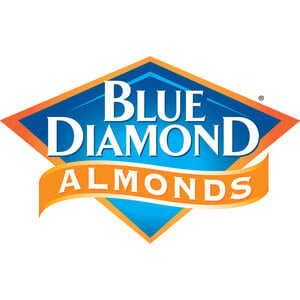 Blue Diamond Overall Customer Rating:
Delicious, Irresistable Almonds for Over 100 Years
Founded in 1902, Blue Diamond is one of the oldest American commercial crop growers around. They're a cooperative owned by half of California's almond growers, who consequently produce 80% of the world's almond supply to promote it from a small domestic crop to a worldwide sensation. Read more
Blue Diamond is famous for its selection of different types of almonds. They offer sliced, salted, and whole almonds that can be used for any number of applications, from simple garnishes to ice cream toppings and more. They all come in large quantities so you can minimize restocking costs.