Scotsman C0522MA-1 Prodigy Series 22" Air Cooled Medium Cube Ice Machine - 475 lb.
Due to a manufacturer's price increase, this price will increase by 8% on 01/01/22
Other Available Ice Types:
Produces up to 475 lb. of medium sized ice per day
AutoAlert indicator signals when it's time to descale and sanitize; adaptive WaterSense purge control adjusts water usage based on water quality to reduce scale buildup and flush impurities
One-touch cleaning saves time and money; front-located air filter is great for tight spaces and simple cleaning
Industry-exclusive QR code instantly connects users to warranty and service information
115V
Make your ice system more intelligent with this Scotsman C0522MA-1 Prodigy series modular ice machine.
This cube ice machine is the perfect choice for busy kitchens. With some of the latest advancements in ice making, this machine features self-monitoring and external indicator lights to notify you of problems right away. By identifying issues before they become an emergency, you can ensure that your ice system is up and running when you need it the most.
NSF Listed

This item meets the standards imposed by NSF International, which focuses on public safety, health, and the environment.

Made in America

This item was made in the United States of America.

CE Listed

This item complies with the standards imposed by the Conformance European (CE), a division of the Intertek group.

UL US & Canada

This item has been tested and meets safety standards imposed by the Underwriters Laboratories (UL) for use in the United States of America and Canada.

ARI / AHRI

This certification is awarded by the Air-Conditioning, Heating, and Refrigeration Institute to denote products of exceptional performance.

Hardwired

This product must be hardwired by a professional; it does not plug into a standard wall outlet.
A Smarter Choice for Ice
With the latest advancements in ice making, this self-monitoring cube ice machine with external indicator lights alerts your staff when it's time to perform normal maintenance or call for service before it's an emergency. The result is today's most reliable, foolproof ice system. And because it's the most energy efficient, there's no smarter choice in ice.
Easy to Clean and Maintain
Auto-Alert indicator lights constantly communicate about operating status and actually signal your staff when it is time to descale, sanitize, and more - taking the guesswork out of maintenance. Preventative maintenance is simpler than ever with easily-removable panels allowing clear access to internal components and a diagnostic code display ensuring the right fix the first time. The reusable air filter is easily removable from the outside and all external panel components are crafted for optimal aesthetic appeal through superior fit and finish.
475 lb. Production Capacity
This ice cube machine has a has a maximum production capacity of 475 lb. of medium sized, 7/8" x 7/8" x 7/8", ice cubes per day.
WaterSense Purge Control
The patented WaterSense adaptive purge control delivers maximum reliability by reducing scale buildup for a longer time between cleanings.
Front Air Intake
This air cooled ice maker draws air from the front of the unit. This allows for smaller clearances so that you can install your ice machine in a convenient location.
Customer Q&A Ask a Question
How do I match up ice machines, bins, and dispensers?
To help you find the right bin / dispenser / machine combination for your needs, you'll find manufacturer recommended ice bins and dispensers listed in the You May Also Need items on each ice machine's product page. Dispensers and ice bins will have manufacturer recommended ice machines listed in the You May Also Need items on their pages. If the bin or dispenser is wider than the ice machine, additional adapters, deflectors, and/or top kits may be necessary to join the machine to the bin. Please refer to the provided documentation on the ice machine and ice bin / dispenser product pages for more information.

Additionally, adapter and deflector kits can be used to match up ice machines with other types of bins / dispensers. When available, literature from the manufacturer regarding bin/ dispenser / machine compatibility and adapter / deflector kits is also included on our product pages and is kept as up-to-date as possible. If you have any questions, our Customer Solutions team is also happy to help!
Does adding optional accessories impact the lead time on this product?
Yes. If optional accessories are added to this product, this product may require additional lead time. If you have any questions prior to ordering please contact
Customer Solutions.
Why is a water filter automatically added to my cart with this item?
The use of poor quality feed water may void your equipment's warranty. Therefore, it's important that your water be filtered to the highest quality and a compatible water filter will be included when you add this piece of equipment to your cart. You may remove the filter from the cart prior to purchase.
How long does it take this ice machine or ice bin to ship?
*Because this ice machine is stocked in WebstaurantStore warehouses, we are able ship orders placed before 12:00 PM EST on Monday through Friday within 4 hours. Due to carrier pick up schedules, any orders placed after that time will ship the following day. If the unit comes with both an ice machine and an ice bin, the two components will ship at the same time.
Will this ice machine meet my business's ice demand?
Every business type has unique demands for ice. If you have any questions about how much ice you'll need please reference our
Types of Ice Machines
buying guide.
My ice machine has been shut down, or not in use since the COVID-19 shutdowns, how should I restart it?
If your ice machine has been shut down or not in use for a prolonged period time, please reference your machine's user-manual for a restart procedure, often called "Winterization." Please reference your user manual or contact customer service with any questions.
Scotsman Prodigy Plus Ice Machines
Engineered for ease of service, maintenance, and operation, the Scotsman Prodigy Plus ice machines are incredibly intuitive. They also boast a lower total cost of ownership that comparable models, saving your business money in the long-run. Check out this video to learn more.
Scotsman Ice Featuring Russell Davis
Russell Davis from Bar Rescue explains the importance of ice in a cocktail. Learn about the different types of ice and the part Scotsman ice machines play in making ideal ice for your cocktails.
Scotsman Prodigy Ice Cuber Maintenance
Keep your Scotsman Prodigy ice maker working to full potential by following these simple routine maintenance steps.
Scotsman Prodigy Ice Cuber Diagnostics
Use Scotsman Prodigy ice machines for all of your ice needs! Each unit is enhanced with special features that accurately and rapidly diagnosis problems, so you can find solutions fast.
The Scotsman Prodigy Plus ice machines are easy to service, easy to clean, and easy to operate. To be easy to service, each machine features AutoAlert LED lights that clearly indicate the unit's status, alerting staff of operating status while the control board displays a related diagnostics readout on-screen. A QR code specific to the individual machine connects service technicians with manuals, warranties, and more. It's relocated for better access and visibility. The new self-aligning front panel removes easily for fast access to key components. It's now more robust and durable then ever. SmartBoard advanced feature module provides enhanced programming capabilities and diagnostics data. To be easy to clean, antimicrobial protection guards key internal components between cleanings. One-touch cleaning helps reduce labor costs and saves time. The front-located air filter ensures proper clearance and breathability; simply remove, rinse, and reuse. The improved location with easier access to the air filter increases energy efficiency. Scotsman's narrow operational footprint is among the industry's smallest. It requires only minimal side clearance. To be easy to operate, patented Harvest Assist uses less energy for a more efficient way to ensure ice is always available in the bin. Vari-Smart ice level control allows users to customize bin levels; this is an optional feature. Patented WaterSense adaptive purge control automatically adjusts to water quality and flushes excess minerals at the end of each cycle. With dual-mode functionality, users can take advantage of two key features: extending the period between cycles and recirculating unused H20, increasing operational efficiency. Easy to service, easy to clean, and easy to operate, the Scotsman Prodigy Plus ice machine series boasts a lower total cost of ownership than comparable models.
What we're gonna do here, guys, is I wanna introduce you guys to Scotsman ice machines and what they're doing. People don't realize how important of an ingredient ice is in the cocktail. So the cocktail is an American invention, okay? It was invented in 1806, it's a defined term. So when you think about the culinary world, Japan's known for sushi, the French are known for their culinary techniques, and then America's known for being the inventors of the cocktail. And the cocktail is defined in 1806 as sugar, water, spirit, and bitters. And one of the most important ingredients of the cocktail is the water. Now what's the water? It's the ice, guys. So the ice is the most important ingredient that goes into a cocktail. If you think about it, what is the one ingredient that's in every cocktail? Ice. So ice is specifically very important and Scotsman's been around since 1921 as far as making ice machines and for 50 years they've been in the residential aspect of this, and they've really perfected what they're doing. So I really enjoy being able to work with them on this. And I'm gonna show you a couple of different kinds of ice cubes and we'll make a couple cocktails. We have a couple of different types of ice cubes that we're working with here. First, is this nugget ice. You guys all know what this is right? Everybody that's been to Sonic. This is a very iconic ice. Now when we make cocktails and when we're doing this, we're trying to make sure that we take you to a place. A cocktail is a visceral experience, it's a piece of my heart whenever I make it for you. Now what's amazing about this ice is that no one else can do this ice. This ice, it takes on flavor, it seeps in the flavor, and so it actually holds flavor so that you are able to kind of chew it up after. It is the original chewable ice. Okay guys, the other style of ice that we are doing is the original cubed ice. Beautiful, colorless, flavorless, crystal clear ice cube, right? Pretty damn sexy. Cool, yeah? It's alright to say yes. So I'm really lucky to be working with these guys, it's such an iconic ice that's been around since 1921. They have perfected the residential market for the past 50 years and they're just killing it. Killer company, killer people, and they have a killer product. So when you think of the most important ingredient that's in a cocktail it's the ice. The ice goes into every single cocktail, right? Even more than any other ingredient that's behind the bar. Besides my love.
The ice system requires 3 types of maintenance. They are scale removal, sanitizing, and filter and condenser cleaning. To remove scale, remove the evaporator cover of the harvest and push the "clean" button which drains and refills the reservoir. Then, circulate Scotsman's scale remover for at least 10 minutes. Push and release the "clean" button to drain and refill the reservoir for at least 20 minutes to purge the cleaner and residue. When done, push the "off" button. Then, remove the curtain, the ice-thickness sensor and the water distributor, making sure all distributor holes are open. Wash all of these parts with a solution of scale remover and water. Do the same thing with the water level sensor. Then, thoroughly wash these components in a solution of sanitizer and return them to their original positions. Using the same solution, wash the inside of the freezing compartment, including the evaporator cover and right-side panel. Push and hold the "clean" button to drain the reservoir. Push and release the "clean" button again, and when the "purge valve" indicator light goes out, immediately pour the remainder of the solution into the reservoir and let it circulate for 10 minutes. Then, push and release the "clean" and let the machine drain and repeatedly refill the reservoir for at least 20 minutes to purge the sanitizer and residue. When you're done, push the "off" button. Finally, reinstall the evaporator cover and front panel. To resume ice making, push and release the "on" button. As a last step, pull the reusable air filter from the side panel. Wash it using a mild detergent and reinsert it into the side panel. We strongly recommend never operating the machine without a filter except when cleaning. The condenser itself can be cleaned only by a refrigeration technician.
If a malfunction occurs, a machine must be back in service fast. A special feature of Prodigy ice machines assures that problems are quickly found and corrected. When a machine is making ice normally, the function lights in the upper left-hand corner are out. However, when a problem arises—like in this case where there is a problem with the water fill--a status light blinks red and the machine shuts down. The water solenoid valve automatically opens and tries to refill the reservoir. If it succeeds, the warning light goes out and the cycle continues. The controller will repeat water fill attempts every 20 minutes until successful or until a manual intervention. If these attempts fail, the machine remains shut down and the front panel must be removed to find the source of the problem. This reveals the controller that can guide the technician to the cause of the problems. If the machine were working properly, the code display would show 1 of 3 codes. F shows a free cycle is underway. H shows that the harvest cycle is on. B shows a full bin of ice is ready. However, now the display shows a number 3, telling the technician that there is a slow water fill. At this point, he might want to know if this problem has happened before. He can find this information out by pressing the off button for 3 seconds and then repeatedly pressing the manual harvest button that shows, in sequence, the previous problems. In this case, the recent problems have been slow water fill which is shown by repeated a repeated code 3. For the sake of illustration, the technician could also see any other problems that the machine had in the past. For example, if code 1 appeared, it would indicate a past problem with slow freeze time. A code 2 would represent a slow harvest time. A code 4 would be a high discharge temperature. A code 5 would be a temperature sensor failure. A code 7 would be a discharge temperature sensor failure and code 8 would be a short freeze cycle. In this case, however, the problem is slow water fill, so the technician reads the indicator lights that show which components are operating at any stage of any cycle. In this case, he may press "on" to start the initial startup cycle. In the starting stage, the water pump light, the purge valve light, the water solenoid light, the sump empty light, and the curtain switch light come on. The water pump light shows that the water pump is working. The purge valve light shows a purging reservoir. The water solenoid light shows that the machine is trying to refill the reservoir. The sump empty light indicates an empty reservoir and the curtain switch light shows that the curtain is closed. The technician now begins zeroing in on a cause. First, he makes sure of adequate water pressure and then checks each component to verify that they are all working. In this case, he may find a water solenoid that needs replacing. In the same way, the indicator lights can lead him through every stage of every cycle. The technician sees which components should be operating which enables him to quickly find and correct the source of any problem. The result is that the technician has a diagnostic path leading to the right solution in quick time! Added up, the leading qualities of Prodigy ice machines have a longer and trouble-free service at a lower cost with greater flexibility, starting with the stingiest energy consumption in the industry that translates into lower utility costs. A control panel with auto indicator lights that signal the need for service before emergencies arise and point the way to early solutions. Water sends automatic adaptive purge controls to fight scale buildup, earning longer intervals between scale removals. An optional ultra-sonic ice level control reduces ice levels in the bin, ensuring fresh, easy-to-handle ice. An optional Prodigy smart board advanced controls display data on-scene or transmitting to a remote computer for early alert and fast diagnosis of operating issues. The same control, paired with the very smart ice level control, can be programmed to match ice levels to varying day-to-day needs with no monitoring needed. Plus, there's an optional Smart-Lock remote lockout control that enables leasing companies to switch the machine on and off to encourage timely lease payments. Introducing the Prodigy line of cube ice machines--easy to service, repair, and maintain. Recommend Scotsman ice machines to customers with confidence. They'll love the performance and you'll love how simple it is to accurately diagnose and fix problems. Get ready to think smart! The Prodigy is here.
Compare to Other Products
Overall Dimensions:
Width:

22 Inches

Depth:

24 Inches

Height:

23 Inches
This Item Ships via Common Carrier. For more information and tips to help your delivery go smoothly, click here.
Resources and Downloads for
Scotsman C0522MA-1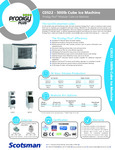 Specsheet
Manual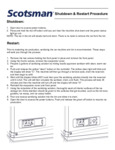 Instructions
Warranty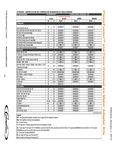 Cornelius Beverage and Ice Dispenser Compatibility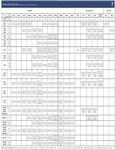 How To Order
A PDF viewer is required to view this product's information. Download Adobe Acrobat software
Warranty Info
RESIDENTIAL USERS: Vendor assumes no liability for parts or labor coverage for component failure or other damages resulting from installation in non-commercial or residential applications. Your warranty will be voided if installed in non-commercial or residential applications.
Leave a review of this product!
If you've used this product, log in and leave a review to tell us and other customers what you thought about it. Get paid up to $16 for submitting one of the first text, photo, or video reviews for this item. View your account for details.
Write a text review
Earn $2.00
Post a product photo
Earn $4.00
Post a product video
Earn $10.00
Login or Register