Back to School Shopping List for Cafeterias
For many school and university students across America, August marks their last month of vacation, which means the first day of classes is quickly approaching. Not only are students and teachers preparing and shopping for school supplies, but foodservice professionals are, too. Whether you operate an elementary, middle, or high school cafeteria or you're the manager of a university dining hall, you'll want to take a look at our back to school list. Read on to make sure you're prepared for the start of school with cafeteria supplies and equipment that will make your daily meal service more efficient and safe.
---
Paper, Plastic, and Foam Disposables
When you're serving hundreds of students per day within a four hour time span, it's important to have products that enable fast and easy cleanup. We offer a selection of disposables ranging from napkins and straws to sandwich paper and trays. Students can simply throw these products out at the end of their lunch period, which means there will be fewer dirty dishes for the cafeteria staff to wash. Below, we've provided a list of the most popular school cafeteria disposables, so you can stock up for the beginning of the school year.
---
Trays, Dinnerware, and Silverware
The best tabletop supplies for school cafeterias are ones that offer unmatched durability, functionality, and convenience. That's why we carry individually wrapped flatware, plates, utensils, and cafeteria trays made from materials that are resistant to cracking, shattering, and breaking. You'll also appreciate that most of these tabletop products are dishwasher safe for easy cleanup. Shop the best tabletop supplies for school cafeterias to ensure meal service runs smoothly in your establishment.
---
Food Containers, Dispensers, and Salad Bars
Set up an organized and presentable self-serve station with our various servingware supplies. Fill condiment dispensers with popular dips like ketchup, mustard, and mayo. You can use crocks to hold fresh veggies, salad dressings, and croutons, and set them out in your salad bar. Food pans also hold your veggies, entrees, and sides while they're being heated in your steam table during service. In order to keep your condiments, toppings, ingredients, and other foods fresh and protected from contaminants, check out the popular servingware items for school cafeterias below.
---
Condiments, Seasonings, and Canned Foods
Preparing lunch in high-volume establishments is already difficult and time-consuming enough, so stock up on our selection of ready-to-use consumables. We offer bulk condiments that allow students to customize their sandwiches, wraps, and salads. You can also set out canned fruit in your salad bar as a healthy side alternative. Additionally, salt, pepper, and cooking oil are essential ingredients to have on hand, and they'll add flavor to your meals. Below, we've listed some of our consumables that are ready to be added to your favorite recipes, so you can start preparing delicious meals in your cafeteria.
---
Cafeteria Equipment
In order to prepare lunches, keep food hot, and maintain speedy service, it's important to outfit your kitchen with the proper equipment. Our selection of cafeteria equipment includes school milk coolers to keep drinks chilled. You'll also find combi ovens that allow you to perform multiple cooking tasks in the same machine and warewashing units that can clean and sanitize your dishes. Additionally, be sure your establishment has an ice maker machine to keep ice readily available for drinks or salad bars. Check out the list below to find the equipment that's best suited for your cafeteria or dining hall.
---
By stocking up on these essential back to school cafeteria supplies, you'll be able to prepare delicious meals for the students in your school or university. Whether you're looking to completely update your kitchen or you just need to replenish your inventory for the upcoming semester, we have the products you need. Also, don't forget to shop at WebstaurantStore throughout the year for all of your cafeteria supply needs!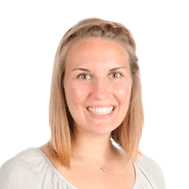 Posted in:
Product Spotlights
|
Seasonal
|
By Ashley Kufera
The information provided on this website does not, and is not intended to, constitute legal advice. Please refer to our
Content Policy
for more details.