Shop Portion Scales
Portion Scales
Designed to weigh ingredients at your restaurant, cafeteria, or food truck, a portion control scale will help you reduce waste and keep food waste down.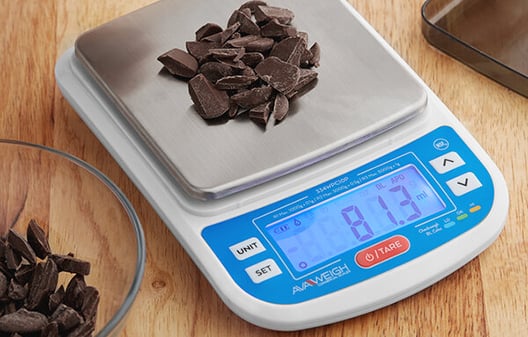 Shop Digital Portion Scales
Digital Portion Scales
These portion scales feature easy-to-read digital displays and simple, streamlined touch pad controls for quick measuring.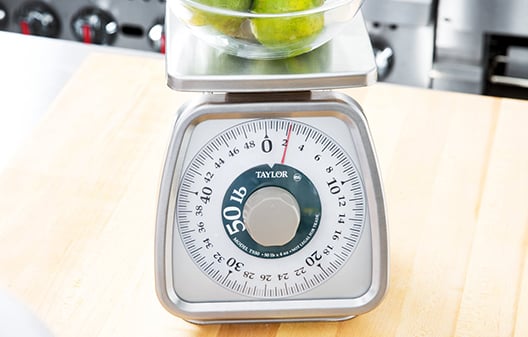 Shop Mechanical Portion Scales
Mechanical Portion Scales
If you're looking for an economical and accurate scale for weighing ingredients and other food items, mechanical portion scales are the ideal choice.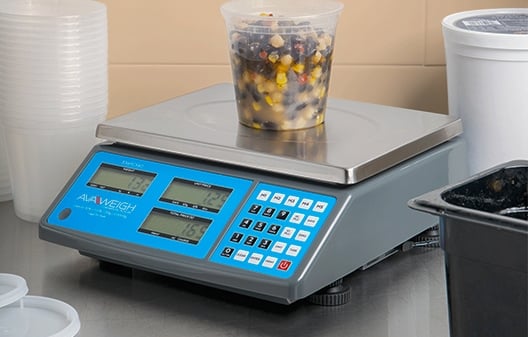 Shop Legal for Trade Scales
Legal for Trade Scales
Ideal for bakeries, delis, butcher shops, or produce stands, a legal for trade scale enables your staff to calculate purchase price based on weight.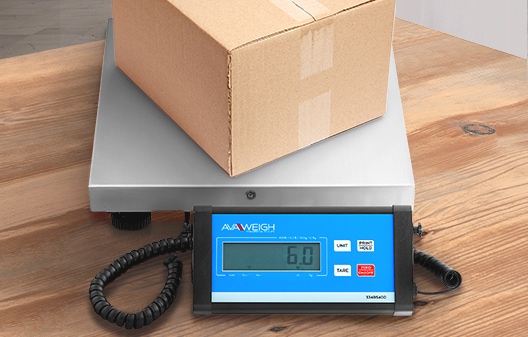 Shop Receiving Scales
Receiving Scales
Ensure that you're getting the quantity you paid for with a receiving scale. In addition to weighing incoming product, you can weigh portions to keep your products consistent and prevent waste.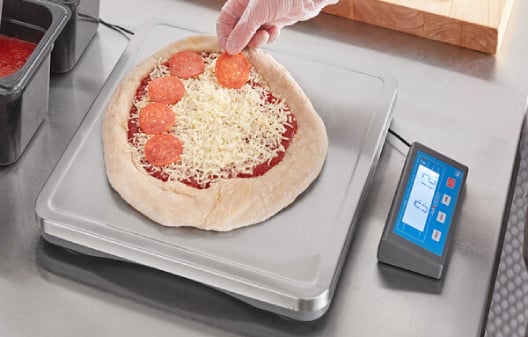 Shop Pizza Scales
Pizza Scales
Our wide selection allows you to purchase the perfect pizza scale for your pizza shop or Italian restaurant.
Measure Accurate Portions of Produce, Herbs, Deli Meat, and More with a Commercial Scale
If you operate a market, restaurant, or bakery, commercial scales are essential tools to keep at hand for measuring out precise portions of produce, deli meat, dough, herbs, and more. Our food scales allow you to serve exact amounts of dried spices and deli cheese to customers at your supermarket or to measure out ingredients to make consistent dishes at your restaurant. Restaurant scales can reduce food waste in your eatery and cut down on costs from purchasing excess goods.
Read more
We have a selection of both mechanical and digital commercial scales, so you can choose the ideal option for your market or restaurant. These restaurant scales are constructed with materials such as stainless steel and aluminum, ensuring they can withstand daily use. Some of our restaurant food scales are waterproof, feature backlit LCD screens, or boast membrane coated keypads, so you can choose the scale that meets your unique needs.
Commercial scales are excellent devices for any restaurant, grocery store, coffee shop, or bakery in order to accurately measure spices, vegetables, coffee, deli meat, dough, and more. Restaurant scales enable you to minimize food waste while cutting down on costs by ensuring accuracy. Many of these commercial food scales are dishwasher safe, so you can easily clean them after use. To accompany your restaurant scale, see our
meat slicers
,
wax paper bags
, and
retail grocery merchandisers
.