From$2.40/Each
| Reg. | Lots of 12 | Lots of 36 |
| --- | --- | --- |
| $2.69 | $2.50 | $2.40 |
Notify me when this
product is back in stock: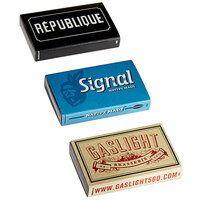 Customized Prices Starting at $94.08/Case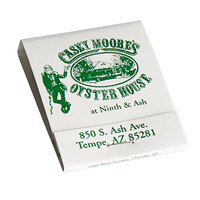 Customized Prices Starting at $110.52/Case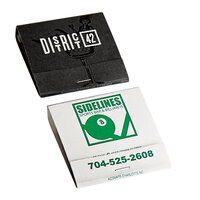 Customized Prices Starting at $95.29/Case
When it comes to keeping your restaurant equipment and accessories lit, our books of matches and refillable butane lighters are exactly what you're looking for. These matchbooks come in large quantities, and the butane lighters are easily refillable. Whether you operate a restaurant, food truck, coffee shop, or cafeteria, these matchbooks and butane lighters are sure to meet your every need. Use these matches and lighters to spark tabletop lamps and candles, chafing dish fuel, and lava rock charbroilers.
If you're wondering where to buy matches & lighters, we have a large selection of matches & lighters for sale at the lowest prices.