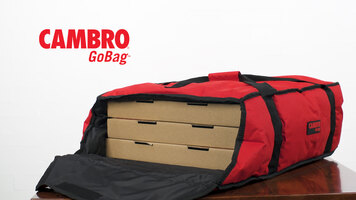 Cambro Pizza Delivery Go Bags
Whether you're delivering 2 pizzas, or 10, Cambro has the perfect sized bag for the job! With high-density insulation to keep food hot or cold and a sturdy, water-resistant nylon exterior, Cambro's Pizza Delivery GoBags are built to last and ensure your foods are delivered safely at just the right temperature. Plus N-Series Copyboard: Mobile Devices
The new N-20 Series Copyboards and C-20 Series Captureboards by Plus Corporation allow you to download your information from the board directly to your iPad, iPhone or Android device. Watch the video to discover how you can easily save and share your handwritten notes with colleagues and clients.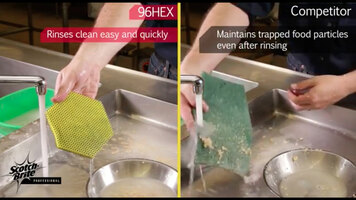 Scotch Brite™ Dual Purpose Scour Pad 96HEX: Rinse Test
Scour pads are designed to help clean, but they're not always easy to clean themselves. They can trap in food particles, harboring germs and creating a wet, soggy mess. For a pad that's quick and easy to clean, try the Scotch Brite™ Dual Purpose Scour Pad 96HEX. Not only does it rinse clean in seconds, but it prevents food particles from being trapped in the first place!