Avamix Stainless Steel Food Blender
Blend with ease, control, and versatility. It's possible with Avamix stainless steel food blenders! These blenders bring together powerful motors, user-friendly controls, and a stylish, durable structure to compliment any decor. Watch this short video to find out more!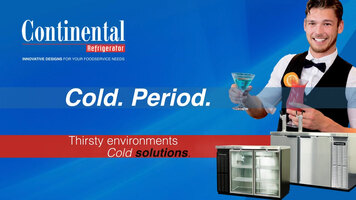 Continental Refrigerator Cold Solutions
Continental Refrigerator has the Keg Coolers and well as the Back Bar Cooler to cater to your refrigerator needs. Both units comes with a multitude of benefits, and you can add optional features to the standard model in order to get just the right piece of equipment for your business.