How to Use the Victor® Quick-Strike™ Mole & Gopher Gasser
Quickly and effectively tackle rodent problems in your yard or outdoor space with the help of the Victor® Quick-Strike™ mole & gopher gasser. Designed to be wind and water proof, it contains everything you need to gas underground tunnels without requiring a fuse or lighter. Watch this video to see how to operate this all-in-one product today! Luxor: 12 Tablet and Chromebook Wall-Mounted Charging Station
The Luxor LLTC12 charging station is the perfect addtion to any establishment looking for safe, convenient, and secure laptop or tablet storage.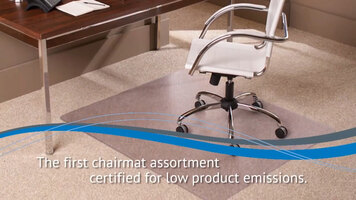 ES Robbins EverLife Chair Mats
Perfect for the workplace, an EverLife chair mat makes it easy to glide over carpet in a mobile office chair. It's even UL GreenGuard certified, designed for safety, and made in the USA. Keep your business rolling with the smoothness and ease of an EverLife chair mat!