 Sentry Safe: How to Program Your Fingerprint
Follow these step-by-step video instructions to programming your SentrySafe Fire Safe's fingerprint scanner function. SentrySafe safes equipped with the fingerprint scanner function can be programmed to register primary-user fingerprints, in addition to the fingerprints of other users will be granted access to the safe.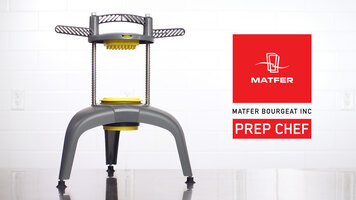 Matfer Prep Chef
Delivering maximum versatility, the Matfer Prep Chef is the ideal cutting, slicing, dicing, wedging, and coring tool for any commercial kitchen! Check out this video to learn about how this unit can expedite your operation's food prep process and deliver precise and consistent results day after day.