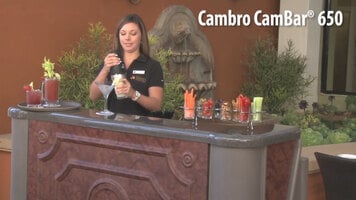 Cambro CamBar 650
Serve cocktails at catered events or resorts with the Cambro CamBar 650! This unit is a great mobile bar station that can be used in a variety of locations.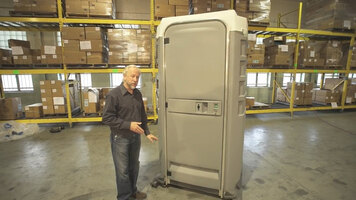 PolyJohn Fleet Portable Restroom
Check out this top-end PolyJohn Fleet portable restroom to add to your work area or event! Pair it with a fresh water flush Fleet unit to provide a nice hand-washing station for optimal sanitation.
How to Assemble the Hoover Task Vac Cordless Upright Vacuum Cleaner
To assemble your Hoover Task Vac Cordless Upright vacuum cleaner, you will only need one screw. Watch this video to learn more about your vacuum cleaner's parts and how to assemble the unit.