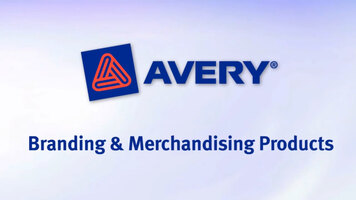 Avery: Branding and Merchandising Products
Make your business more visible with Avery branding and merchandising products! Easy to create and easy to use, the window signs, shelf labels, bags and tags, and other supplies are designed to help you grow your business on a budget.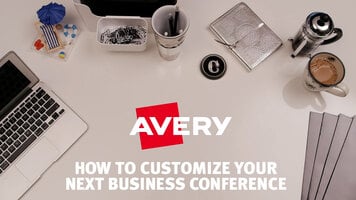 Avery Business Products
Avery business products are great for customizing items at conferences and meetings! Use labels and folders to upgrade the look of handouts and samples.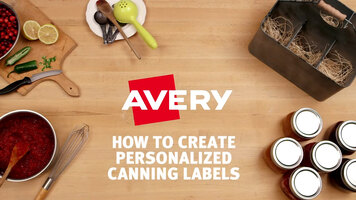 Avery Custom Canning Labels
Watch this video to learn about the different labels Avery offers for the canning industry! With these labels, you can customize and print unique labels for your canned goods.