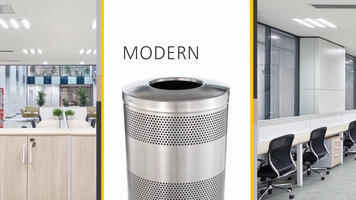 Rubbermaid Decorative Refuse Receptacles
With a large variety of options available and the capability of being customized, the Rubbermaid Decorative Refuse receptacle line is ideal for all types of modern establishments. Check out this video to learn more about what this line has to offer!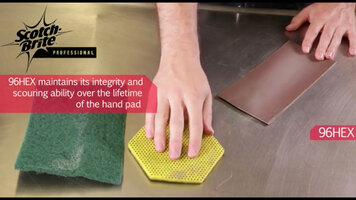 Scotch Brite™ Dual Purpose Scour Pad 96HEX: Durability
In busy, demanding commercial kitchen environments, scouring pads are tasked with a tough job. With the Scotch Brite™ Dual Purpose Scour Pad 96HEX, you get a superior product that's guaranteed to last longer and service more cookware than the traditional scouring pad. To see the pad in action, check out this short video, and consider how your kitchen could benefit from the new, innovative technology used to design the 96HEX!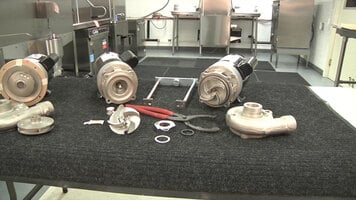 CMA 180 Dishwasher Installation Part 2
This video gives an overview on the features of the CMA 180 series dishwashers, with a focus on the CMA-180-VL ventless unit. It also covers some maintenance and usage tips, like how to repair a wash pump!