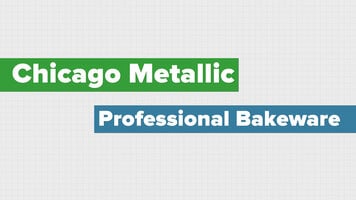 Behind the Scenes With Chicago Metallic
Chicago Metallic creates optimal bakeware products! Watch this video to learn about the benefits of their aluminized steel makeup, glazes, pan construction and coatings. From cupcake pans to hamburger and hotdog roll pans, explore all their options!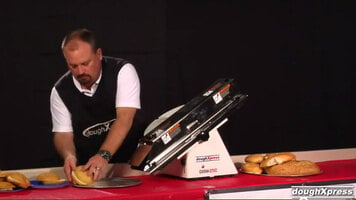 DoughXpress: DXSM-270 French Bread/Bun and Bagel Slicer
The DXSM-270 bun and bagel slicer will slice french bread, bagels, hamburger buns, hoagies, biscuits, bread sticks, and so much more! This product can slice and/or hinge products up to 6" wide by 3" thick as fast as the operator can feed it!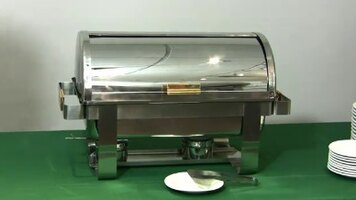 Deluxe Roll Top Chafers
Add a touch of elegance to your presentation for an exceptionally low price! Our deluxe roll top chafer comes in a complete chafing kit and eliminates the problem of what to do with your chafer lid.