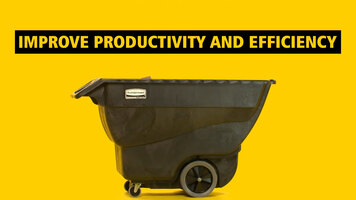 Rubbermaid Tilt Trucks
For tough, heavy, hauling jobs, don't struggle to move your materials or supplies! With the Rubbermaid Tilt Truck, you'll find work is easier than ever, thanks to the truck's ergonomic handles, incredible durability, and innovative design. Learn how you can improve productivity and efficiency by watching this brief video!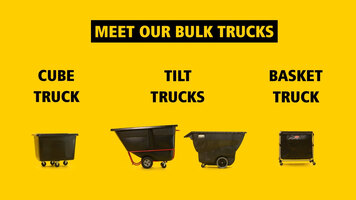 Rubbermaid Bulk Trucks
Use Rubbermaid bulk trucks to easily collect, sort, and move a variety of materials! Whether you're looking to transport debris, trash, or supplies, Rubbermaid has a truck to meet your needs.