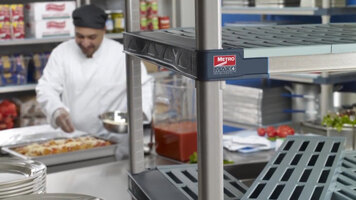 Metro All Polymer Shelving
Constructed entirely of polymer, Metro MetroMax 4 shelving delivers the durability and reliability your operation needs. This line accommodates up to a staggering 2000 lb. per stationary unit and boasts Microban protection to prevent gross mold and mildew from growing. Easy to use and easy to maintain, this shelving is a great go-to option for any facility in need of additional storage space!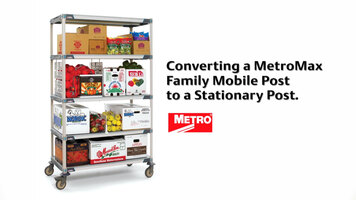 Metromax Shelving Units: Converting Mobile Posts to Stationary Posts
Learn how easy it is to convert a mobile Metromax shelving unit to a stationary unit by watching this video!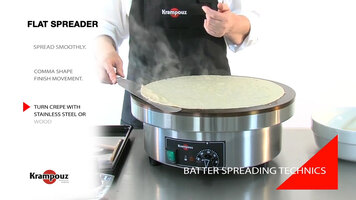 Crepe Batter Spreading Techniques From Krampouz
Learn how to expertly use your crepe griddle with this step-by-step guide! Whether your are just starting out, or need a little refresher, this Krampouz video will teach you how to make flat and delicious-looking crepes.