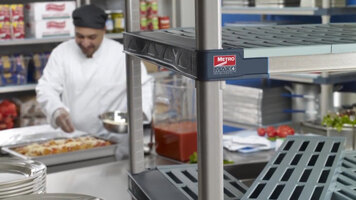 Metro All Polymer Shelving
Constructed entirely of polymer, Metro MetroMax 4 shelving delivers the durability and reliability your operation needs. This line accommodates up to a staggering 2000 lb. per stationary unit and boasts Microban protection to prevent gross mold and mildew from growing. Easy to use and easy to maintain, this shelving is a great go-to option for any facility in need of additional storage space!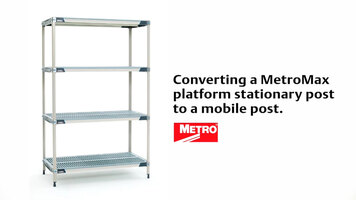 Metromax Shelving Units: Converting Platform Posts to Mobile Posts
Learn how to quickly transform your Metromax shelving unit into a mobile shelving unit by watching this video!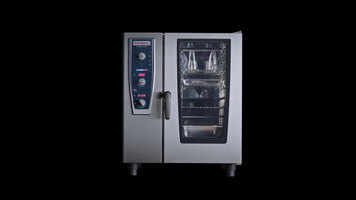 Rational CombiMaster Plus
Delivering a quality performance in a variety of areas from baking to steaming, the Rational CombiMaster Plus is a necessary multi-functional appliance for your kitchen. With additional perks like self-cleaning, Rational has made their best Combi steamer yet!