 GOJO® DPX Eco Soy Dispenser and Foaming Hand Cleaner
GOJO® Eco Soy foaming hand cleaner is tough on dirt, yet gentle on hands. It fits in GOJO's® high impact, chemical-resistant DPX dispenser and can be used with or without water! Hoover Guardsman Vacuum Cleaner
The Hoover Guardsman vacuum cleaner is an industrial, up-upright cleaner that is built tough to easily conquer dirty jobs. Both convenient and efficient, it will allow you to clean your carpets and floors in rapid time!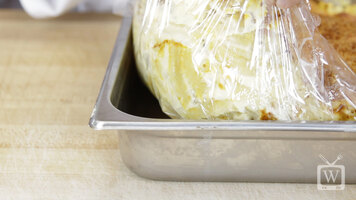 PTL Pan Liner Overview
Check out how pan liners can save you time and money in the kitchen! These pan liners are oven and microwave safe and are available in a variety of shapes and sizes. Additionally, they can withstand temperatures from -100 to 400 degrees Fahrenheit.