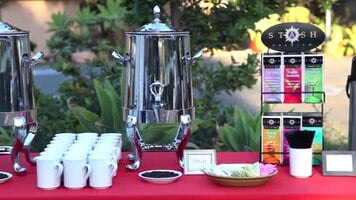 Eastern Tabletop LeXus Series Risers
Watch Doug Biggs from DJ's California Catering as he reviews Eastern Tabletop's LeXus series risers! They are eye-catching, easy to set up, and great for displaying any of your signature foods. Big Train Peppermint Mocha Ice Coffee Mix
Treat your customers to a holiday favorite with Big Train's peppermint mocha mix! Simply blend the mix with milk and you'll have a delicious drink every time! Hoover SteamVac Carpet Cleaner
Clean your carpets in high-traffic areas with this Hoover SteamVac carpet cleaner! With rotating brushes and a heated system, this cleaner will remove dirt and debris in rapid time.