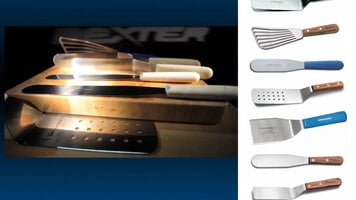 Dexter-Russell Turners
Use Dexter-Russell turners for all of your kitchen needs! Whether you're flipping fish, serving pie, or frosting a cake, these turners are comfortable, quick, and easy to use.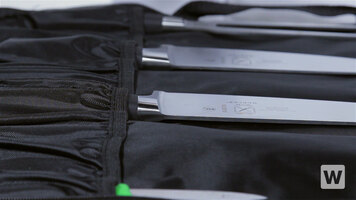 Knife Cases
Knife cases are ideal for storing, organizing, and transporting all of your cutlery, ensuring you have what you need wherever you go! Made in a variety of materials, these cases protect your blades from damage and prevent injuries in the kitchen.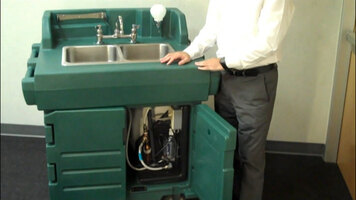 Features of the Cambro Hand Sink Cart
See how the features of this Cambro Hand Sink Cart will help reduce food contamination by encouraging frequent hand washing for your employees! The 5 1/2 gal. fresh water tanks and the 7 1/2 gal. waste water tanks will allow up to 70 hand washings.