Zebra Office Supplies & Writing Utensils
Zebra Writing Utensils Are Must-Have Supplies for Any Establishment
Zebra Pen Corporation was founded in 1982 and is a global manufacturer of writing utensils and correction pens. In addition to creating superior products, they're dedicated to providing outstanding customer service around the clock. Zebra also supports a wide range of charities and strives to foster diversity and inclusion within their company and the brands they do business with. Read more
In addition to their signature pens, Zebra offers ink refills in a variety of shades for all of their writing utensils. Their colorful, eco-friendly markers and highlighters are also great for green businesses on a budget. No matter what kind of establishment you run, Zebra office supplies and writing utensils are a smart choice that you can feel good about purchasing. For more great office product brands, check out: HON, FranklinCovey, Acroprint, Logitech, and Avery.
Zebra Markers, Highlighters, and Chalk
Eco-friendly Zebra markers and highlighters are must-have supplies for office buildings, universities, and hospitals.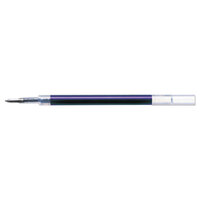 Zebra Pens and Accessories
Use colorful Zebra pens to write in notebooks and binders and to mark up important documents and contracts.