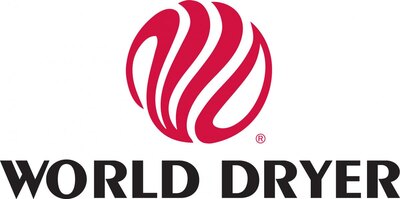 World Dryer Parts
Use the Innovative Power of World Dryer Parts for Your Establishment's Hand Dryers
Since its inception in 1948, the desire for innovation has been the foundation of the World Dryer company. World Dryer was established in 1948 by inventor George Clemens out of Berkeley, Illinois. He created the first hand dryer to compete with the paper towel industry. World Dryer hand dryers are now used in restrooms around the world. Read more
World Dryer equipment and parts are made with the purpose of improving sanitation, efficiency, and sustainability in business locations. Each unit is tested thoroughly before leaving their facility for quality assurance and customer satisfaction. Stock up on World Dryer parts to keep your hand dryers operating like new.
World Dryer Electric Hand Dryer Parts and Accessories
Keep World Dryer electric hand dryer parts and accessories on hand to easily repair worn-out parts.
World Dryer Electric Hand Dryers
Cut down on paper waste at your company by installing World Dryer electric hand dryers.