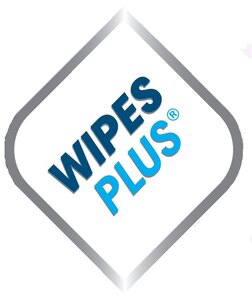 WipesPlus Overall Customer Rating:
Quality Cleaning and Disinfecting Wipes
WipesPlus is an innovator in the cleaning and disinfecting industry. From their inception they have proven their ability to conceive, create, and manufacture the best wipe-based products to market. In fact, WipesPlus is the only product line with a full complement of wet wipe cleaning solutions for healthcare, education, fitness, and supermarkets, in addition to foodservice. Read more
WipesPlus products are both FDA and EPA registered, making them the safest, most effective wipes available. Fast-acting and gentle on surfaces and skin, WipesPlus wet wipes are useful for any environment. Their foodservice wipes are more efficient than sprays and paper towels, meet necessary health code requirements, and kill 99.9% of germs.