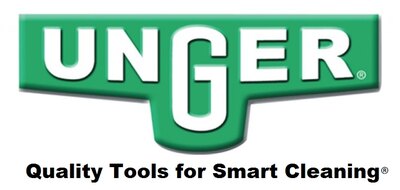 Unger Overall Customer Rating:
The Highest Quality Cleaning Tools
Unger has been designing and manufacturing quality cleaning tools since 1964. In those 50 years, Unger has grown from a single attic workshop in Germany to a worldwide leader in the cleaning industry. Now headquartered in Connecticut, Unger continues to add marketing and engineering staff to enhance product development and offer their customers effective, innovative products. Read more
Unger specializes in commercial cleaning products of unmatched quality. With tools for window cleaning, litter picking, maintenance cleaning, and more, Unger is sure to have whatever equipment you might need. Unger pride themselves on the quality of their items and strive to provide cleaning solutions that promote healthier, more sanitary environments.