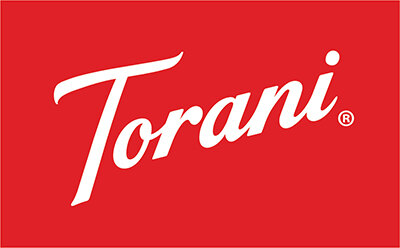 Torani Overall Customer Rating:
Give all your Most Popular Beverages a Sweet New Flavor with Torani Syrups
Founded in 1925, Torani started as a family company in southern San Francisco and now exports their high quality flavoring syrups to 40 countries around the world. Torani products are the standard in restaurants and coffee shops because each flavor is crafted to perfection before it is released to the public. Read more
When Torani first opened, they made syrups for Italian sodas, which are a soft drink made with carbonated water and flavoring syrups. These Italian sodas were a success in their North Beach neighborhood of San Francisco and soon became a national hit. Today, Torani is known for making the syrups that make Italian sodas, flavored lattes, and delicious creamy smoothies possible!