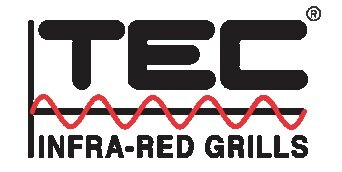 TEC Infra-Red Grills Parts & Accessories
Thermal Engineering Makes Innovative and High-Quality Heat Transfer Equipment
Thermal Engineering was founded in 1961 by two engineering professors in South Carolina who used their expertise to create a cutting-edge manufacturing company. They have over 70 patents filed for their innovative technology, such as their TEC infra-red grill parts and accessories. Today, you can find Thermal Engineering griddles and charbroilers in diners and restaurants all over the world. Read more
By anticipating their customer's needs and the trends of foodservice industry, Thermal Engineering is able to innovate and build a variety of high-quality commercial griddles and charbroilers. If you're looking to replace pieces on your grilling and charbroiling equipment, they also offer a wide selection of replacement parts and accessories.

Thermal Engineering Ignition Controls
Thermal Engineering ignition controls are compatible with propane and gas appliances, and they ignite the gas that heats your food.

Thermal Engineering Pilot Burners and Lighters
Make sure that your gas and propane equipment is running safely by replacing broken pilot lights with Thermal Engineering pilot burners and lighters.