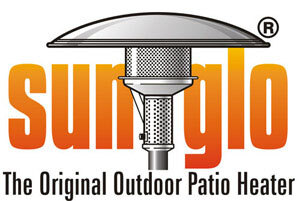 Sunglo Heater Equipment & Supplies
Sunglo Heater Parts Keep Your Patio Heater Running Efficiently
Sunglo Outdoor Patio Heaters is a division of Sunglow Industries, Inc., one of the leading distributors of outdoor infrared heating in the eastern United States, providing heaters for over 10,000 locations throughout the world. In 1961, the original Sunglo patio heater was designed to fill the need for a gas powered heater that not only functioned well but was also attractive. Since then the design has been updated for use in a variety of applications. Read more
Best known for the circular radiant heater design, Sunglo Outdoor Patio Heaters makes free-standing, permanent, and suspended heaters. Patio heaters allow restaurants to use their outdoor seating areas year-round and provide warmth to outdoor events held during the colder months. Sunglo heater parts are available for frequently replaced components, ensuring that Sunglo heaters operate at their peak performance.
Sunglo Heater Commercial Patio Heater Parts and Accessories
Replace worn or damaged components on your Sunglo patio heater with these Sunglo commercial patio heater parts and accessories.
Sunglo Heater Gas Valves
Regularly inspect the gas valves of your Sunglo patio heater and replace any damaged parts with new Sunglo gas valves to maintain safe operation.