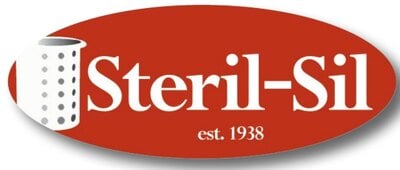 Steril-Sil Overall Customer Rating:
Condiment and Flatware Organizational Supplies
Steril-Sil was founded in 1938 based on the idea of providing a safe, sanitary place for foodservice businesses to hold and dispense silverware. This idea has since expanded into dozens of products with different applications, all of which can be found in either the front or the back of the house. Read more
Steril-Sil specializes in products that make it for your staff to prepare for the next round of customers. From simple and compact straw organizers to large stainless steel sorting tables, they make products that cut down on the time it takes for you to get ready for lunch, dinner rushes, or happy hour.