SlipDoctors Products
SlipDoctors Products Are American Manufactured and Chemist Developed
Headquartered in Texas, SlipDoctors is an American company dedicated to developing products that prevent slip-and-fall injuries. They're motivated by industry statistics that show the devastating effects of slip-and-fall injuries, especially for the most vulnerable members of our communities. The president and CEO of SlipDoctors, Greg Cohen, works alongside others on National Slip and Fall standards development committees to end slip-and-fall injuries. Read more
SlipDoctors products improve traction on almost every common surface. From showers and locker rooms to commercial kitchens and outdoor walkways, SlipDoctors adapt their materials to meet different locational needs without altering the reliability of their designs. SlipDoctors is proud to be a SAM (System for Award Management) approved US Government Vendor and a respected floor safety industry leader.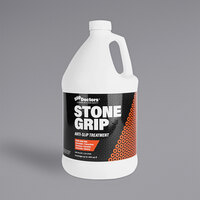 SlipDoctors Anti-Slip Flooring Paint & Sealers
SlipDoctors offers the SAM-approved anti-slip paint and sealers you need to enhance your flooring traction.