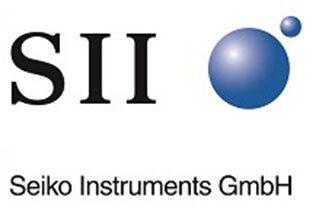 Seiko Instruments Office Products
Choose Seiko Instruments Label Makers for Your Corporate Building or Hospital
Seiko Instruments, Inc. was founded in Tokyo in 1937 and manufactures printers, information systems, measurement instruments, batteries, and more. They're committed to building their design and engineering expertise in order to create products that enhance productivity. Seiko's offerings are sold around the world and used in the corporate, foodservice, hospitality, and industrial settings. Read more
Seiko Instruments' inventory of products includes versatile label printers that can produce both text and images. These products are the perfect addition to any university, office, or healthcare facility, as they assist your employees with mailing and filing. Best of all, Seiko Instruments' offerings are sold at affordable low prices that help you purchase everything you need without exceeding your budget.
Seiko Instruments Blank Labels
Use Seiko Instruments blank labels to stay organized at your office building, university, or healthcare facility.

Seiko Instruments Label Makers and Accessories
Seiko Instruments label makers and accessories are designed to print labels from your computer via a USB port.