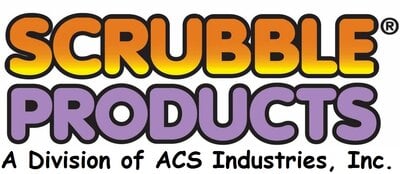 Scrubble Products by ACS Industries
Affordable and Effective Cleaning Products
Founded in 1939, Scrubble by ACS Industries has become a major player in high-quality, reliable cleaning products that can be used for practically any application. As a division of ACS Industries, they have grown and thrived over the past several years, and have become a major subsidiary of ACS Industries, Inc. Read more
Scrubble's huge collection of high-demand products includes reliable and versatile cleaning items that can be used either on machines or by hand. Their auto scrubber pads, brushes, and accessories are just one collection of their restaurant supplies that emphasizes fast and thorough machine cleaning.

Scrubble by ACS Industries Grill & Oven Cleaning Tools & Supplies
Scrubble grill cleaning tools and supplies make even the hardest working grill or griddle shine with minimal scrubbing.

Scrubble by ACS Industries Janitorial Brushes
Perfect for cleaning the hard-to-reach spots of commercial restaurant equipment, these Scrubble janitorial brushes will make cleaning less straining and time-consuming.