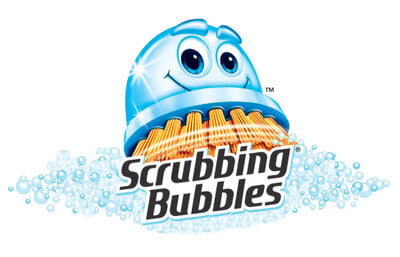 Scrubbing Bubbles® Products
Keep Your Restroom Facilities Clean with Products from Scrubbing Bubbles®
As part of the SC Johnson family of brands since 1998, Scrubbing Bubbles® products can be found in homes, businesses, and institutions all over the world. This company continues to innovate and bring convenient, easy-to-use products to consumers everywhere. Today, their catalog includes products that can address nearly every cleaning need for your restroom facilities. Read more
Whether you need a versatile multi-surface cleaner or a more targeted disinfectant, Scrubbing Bubbles® products are a great addition to your cleaning supplies. They offer foaming cleaners and disinfectants to thoroughly clean your restroom surfaces, as well as liquid cleaners that are quick and easy to use. Plus, many of their products are specially formulated to work with common restroom materials like tile, porcelain, chrome, and vinyl.

Scrubbing Bubbles Disinfectants
Scrubbing Bubbles® disinfectants help you to easily kill bacteria and viruses on your bathroom surfaces.

Scrubbing Bubbles Restroom Cleaning Chemicals
Ensure that the bathrooms in your restaurant, or healthcare facility and clean by using SC Johnson restroom cleaning chemicals.