Precision Pours Bar Products
Run An Efficient Business with Precision Pours Bar Products
Since 1996, Precision Pours has been creating products to help beverage service run more effectively. They value making work simple for employees so it's easy to be precise and quick with bar service. Customers love their wide range of products, from bar organization and drink creation products to measured and non-measured pour spouts. Read more
Precision Pours bar products are great for helping you save money with devices that ensure accurate pouring. Use their products in your restaurant, pub, hotel, or bar to create beautiful, delicious beverages. For those looking to enhance their beverage service, choose Precision Pours.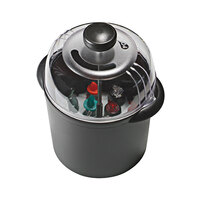 Precision Pours Bar Tools
Save time with Precision Pours bar tools.